We Are Here When You Need Us:
24 Hours A Day / 7 Days A Week.
Please Contact Us Regarding Sales Or Service
Repair Shop
M.C. Electric, L.L.C. has 21,500 square feet under roof with the following capabilities:
* Large / small AC motor repairs and rewinding
* Brake repairs
* Transformer repairs
* Generator repairs and rewinding
* Traction motor and top drive motor repairs
* Welding machine rebuilding
* Balancing of rotating equipment
* U.L. approved explosion proof motor repairs and listing
* Pump repairs
* Gear box repairs
* Crane motor and generator set repairs
* Brake coil / magnet rewinding
M.C. Electric, L.L.C. is a G.E. Authorized repair shop for traction motors and top drive motors. We specialize in AC/DC Top Drive motor sales and repair.
M.C. Electric L.L.C. is qualified to do repairs, construction, maintenance, and troubleshooting in accordance with U.L., U.S.C.G., A.B.S., D.N.V., and the National Electric Code. We also belong to the Electrical Apparatus Service Association (EASA) and adhere to their warranty procedures.
Electrical
M.C. Electric, L.L.C. has served the gulf south since 1963. We are a full service company with field service and construction abilities.
Electrical Technicians
Welding machine testing / calibration
We offer onsite welding machine troubleshooting, testing, and calibration.
Troubleshooting and repair of AC & DC motors, generators, regulators, switch gear, alarm systems, and SCR drives.
ABS & Coast Guard Inspections
Test alarm points
Meg / Test generators and motors
Test all electrical components
Electrical construction, maintenance and and troubleshooting on production facilities, drilling rigs, boats, and plants.
Industrial, Commercial, Oilfield, and Electrical contracting
New Construction
Bid Work
There is no job too large or too small, all technicians are on 24 hour call and carry valid passports for foreign jobs.
We can do turn key electrical installations on new Construction jobs or Refurbishment jobs.
Our experienced staff can offer a diverse range of expertise in Marine, Industrial, Offshore, and Commercial construction.
Other Services
New motor sales – Baldor, Elektrim, Marathon, US Motors, Worldwide, Hyundai, Toshiba, and more
Replacement parts – brushes, voltage regulators, traction motor parts, bearings, cooling fans, and various electrical parts
Troubleshooting and repair of AC & DC motors and generators, regulators, switch gear, alarm systems, and SCR drives
Dynamic balancing
Dry-ice blasting
Motor / Generator package fabrication
Vibration analysis
Instrument, meter, and electronic repairs
All jobs and inquiries, large or small, are treated with the utmost care and diligence.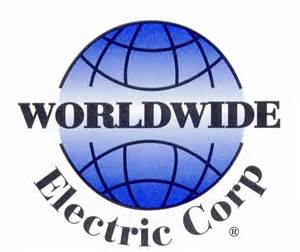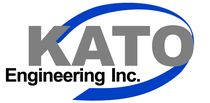 At vero eos et accusamus et iusto odio dignissimos ducimus qui blanditiis praesentium voluptatum deleniti atque corrupti quos dolores et quas.